Ahhh hello Saturday. Today is going to be super busy!

At the house:
HVAC
Plumbing

Away from the house:
Williams Sonoma Cooking Class
Sam's Trip (maybe, maybe not)
Chowder Fest
Gymnastics Festival

We're going to have a good day and I hope you do too.

Now on to the brain....


I decided a random post is fun and necessary for today. To me, random posts allow me to vent a little and allow you to laugh a little. See, its a win win!
3, 2, 1....
My hair is dark. Whoa I have to get used to this. Its the closest to my natural color it has been in a few years and its so hard to get used to. I have a lot of gray so its necessary for me to keep my hair light but Jesus! This stuff is dark.
Birthday shopping for others is so incredibly fun. That is until you realize you have not one dang clue what to buy the person. I have three birthdays in the next 7-10 days. What the crap. Everybody likes wine right? I feel like I'm that girl that the birthday person sees walking up with the giftbag and they say, "Another bottle of wine"......hey would you rather granny panties? I'll try to be more stealth and awesome for Christmas gifts.
How I hope my birthday recipients feel.
Speaking of gifting....isn't it the thought that counts? Haha yeah on certain things I know, I gotcha, stupid materialistic humans. *I am one*
My food journal sucks. I didn't post Wednesdays for a while because it blew chunks. I should post it right here....I should fess up....ok here it goes: McDonald's for breakfast egg & cheese bagle with an unsweet tea, pack of reduced fat lance toastchees, black coffee, a serving of my mom's pumpkin dessert, a chicken quesarito because my husband has me addicted to them, another serving of dessert. Yeah....uncool but oh so delicious.
Why don't people warn you when you're walking into work. Really....if there's something you need to know about some people you have to manage for the day then by all means tell the people who are managing for the day. People surprises I can deal with but its just more nice to give a heads up.
Would I be a good candidate for Xanax? Seriously, I'm high strung and this week has been a big, monster test. I think I could stand some mellowing out. Of course if its easier go see Sanchez on the corner and get some of Snoop Dog's sticky icky bubblegum then I'll just....not do that.
I hate how people with less than stellar track records decide to be arrogant towards others. I mean really....we know your game, we know your past, don't try to live up to a t-shirt you gave yourself that says your the best ever. Don't live that lie.
Why do people try to change their accent mid conversation? I had this happen TWICE this week. Just a nice little convo and all of a sudden that sweet NC drawl turns into some mutant devil spawn of Pennsylvania meets Minnesota. What the hell? Where did that come from! Are you being invaded by aliens? I cannot stand that. I think the next time that happens I'm going English on your tail. I'll just stop and ask if you want a biscuit and cup of tea.....out of friggin' no where!
I did not mean people from Pennsylvania or Minnesota are devil spawn. But you mesh the accents and it sounds bad. Even ya'll gotta agree on that one, sugah.
There are time when I see lips moving and I do voiceovers in my head like in the movies. Many times the voiceovers go like this: They just keep on talking, the human being, even though they have said this same sentence fifty-three times already in different fashions. This animal is a true piece of work. Then I'm wondering, did I say any of that out loud? Then I'm thinking, would it totally bad to start laughing right now.
I wanted to do a What I Wore Wednesday post because I looked so freakin' cute. Yeah....I failed to do it.
I have given true thought to drinking an excessive amount of wine until my house is finished. Then I realized I only drink a glass here and there so an excessive amount would be more than three glasses in a sitting. Then I was like....yeah I'd have a bad headache the next day.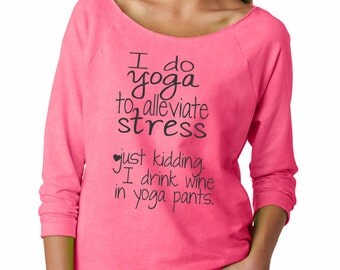 And on that note....peace out!